Bomb Disposal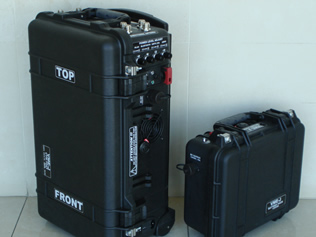 Explosive Ordnance Disposal (EOD) units have seen an increase in the level of threats over the past few years. Both civilian law enforcement agencies and military bomb disposal units are called upon much more frequently to dismantle RCIEDs which threaten both civilians and military/government personnel.
During the process of dismantling or neutralizing an RCIED, EOD units are in grave danger of the terrorist detonating the device from a remote location. Deployment of a portable bomb jammer protects the lives of the bomb squad, as well as the property (and perhaps lives) of others.
Additionally, during bomb prevention operations, a tactical jammer provides an extra layer of security over the operational area, saving lives and protecting property from the possibility of a remote-controlled detonation.
To read about SESP's state-of-the-art RCIED prevention systems, please click one of the following links: