Government/Military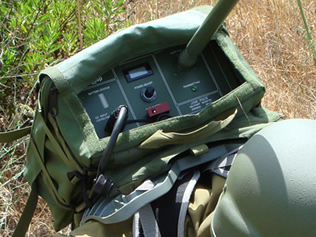 SESP has been selling its state-of-the-art RF jamming solutions to governments and military organizations around the world for over ten years.
SESP is the world's leading provider of vehicle-mounted jamming systems for the mobile protection of troops and government officials from the threat of road-side bombs. The high incidence of radio-controlled improvised explosive devices (RCIEDs) has made it a threat that cannot be ignored by those responsible for the safety of military personnel and government officials on the move.
SESP also offers highly advanced portable/tactical solutions for the protection of infantry and special forces units, as well as bomb squads. Whether mounted in a vehicle, built into a trolley-style attaché case or carried in a back-pack, these solutions ensure the effective protection of remote-controlled bombs in any scenario.
For the protection of facilities from the threats of remote-controlled bombs and undesirable radio or mobile phone communication, SESP has ideal solutions. Whether for sensitive buildings such as embassies or large facilities such as military bases and government compounds, effective and reliable RF jamming is a critical defensive layer.
To read about SESP's state-of-the-art jamming systems, please click one of the following links: